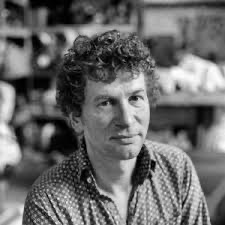 Born in 1967, Vincent Vergone entered the School of Fine Arts in 1987 and began a career as a visual artist in atypical circuits. 
If Alberto Giacometti's work  have undeniably been founders, this filiation is a source, a creative starting point. Vincent pursues a very personal plastic research, in an attempt to reach an inner depth through a work on the face.
His work creates poetic bridges between matter and life and the attentive softness and sharpness of his gestures take us into a dreamlike universe, where the élan, the lightness of his companions of earth, wood or bronze carry us and transport us into a more beautiful and singular world.
Personal exhibitions, at the Abbey of Noirlac, at the Mallarmé Museum, and in various cultural centres.
"Since Giacometti, portraiture has become a questioning, a way of questioning the depths of contemporary man.