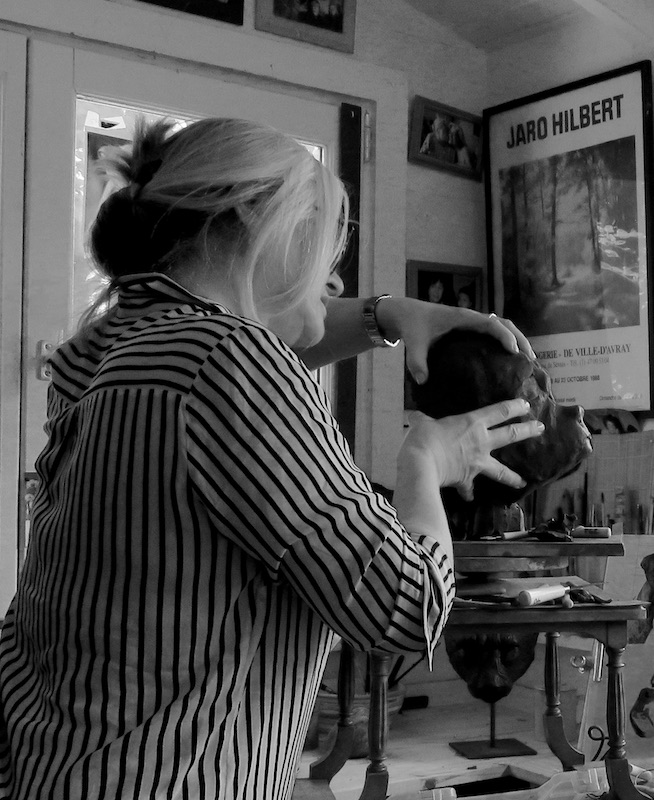 Sophie Gérault is the daughter of a painter. Very early on, she was introduced to drawing, painting and pastels. Her meeting and apprenticeship with the sculptor Claude CAVIN convinced her to devote herself exclusively to sculpture.
Passionate about travel and wide open spaces, she travels the world to meet wildlife in its habitat.
"My sculptures are my travel diaries. Passionate about animal life, I like to fix in clay, then bronze, the memory of my encounters with wildlife in its natural habitat"
Very concerned by the disappearance of the planet's wildlife and the illegal ivory trade, she is keen to support the David Sheldrick Wild Trust, which fights in Kenya for the preservation of orphaned elephants whose mothers have been victims of poachers. She also supports the organisation "Save the Rhino Trust in Namibia" which fights against the massacre of black rhinos in Africa.
"Sculpting is for me a passion and great moments of happiness, but also a way to pay tribute to the beauty of nature and to alert people to the fragility of wildlife".