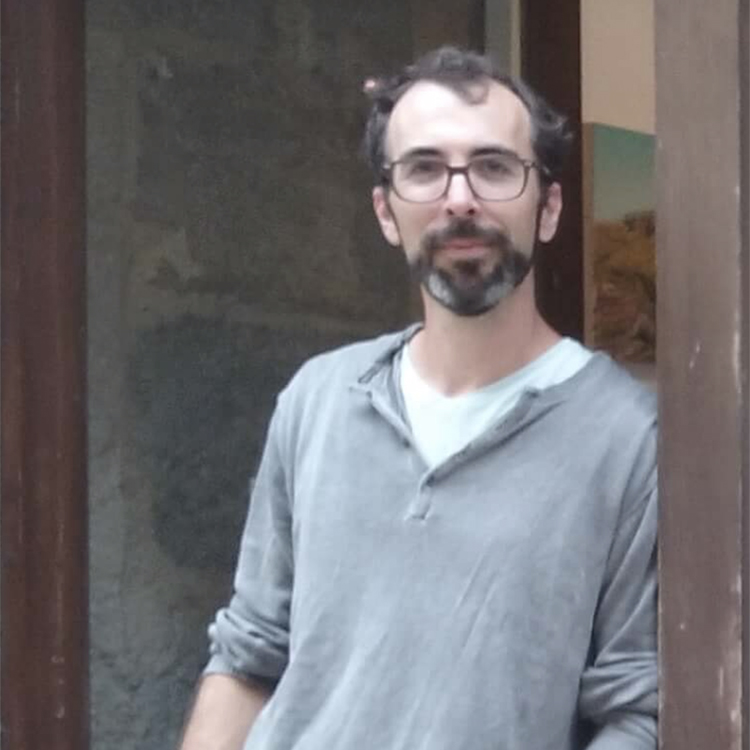 Jared Coffin was born in 1976 in New Hampshire in the United States. He graduated from the School of Fine Arts in Colombus, Ohio. He now lives and works in Tarn et Garonne for several years.
His works are exhibited in several Galleries, in France, Holland and the United States.
Jared Coffin's paintings are made up of many interacting layers. Surfaces accumulate over time, allowing juxtaposed marks and spontaneous improvisation.
He uses direct observation and personal experience as tools to assist in the development of his painting, which generates a greater connection with the subject.
He is interested in perceptions of reality, their evolution over time and how a new meaning continues to reveal itself.