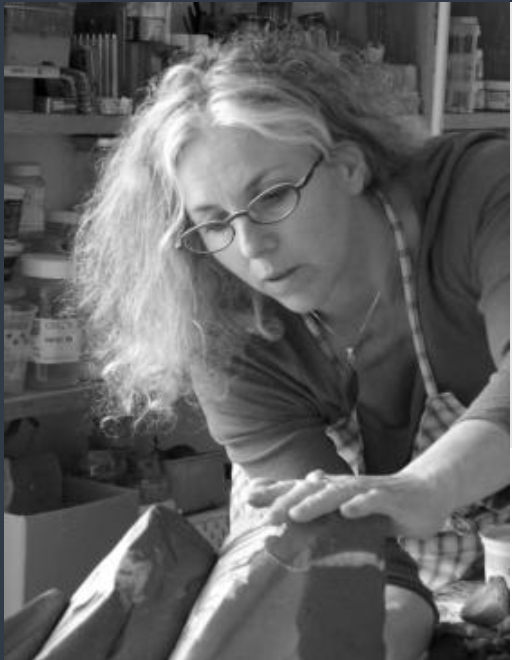 As a child, fascinated by the potter of her small town located at the foot of the Vercors, in the Drôme, she spent her leisure hours drawing or modeling characters in the clay collected on the river banks. 
During her studies at the Applied Arts School in Lyon, she developed a passion for the live model, both in drawing and modeling. She continued this work for several years in the workshops of the city of Paris. Since the end of her studies I have always taught drawing, painting and modeling. 
And in the 90's, a revelation: Raku! …
She understand that a universe of exponential discoveries is opening up to her. The clay is no longer just a possibility to work the volume, it becomes an extremely rich surface material for artistic research…".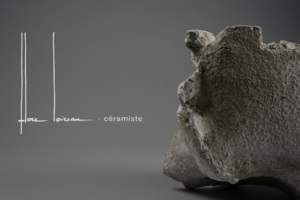 The sculpture collection "Fleurs de Rocailles" is a world of dreams where the flower becomes mineralised.White porcelain and glazed stoneware. A journey both mineral and airy".
Flore Loireau
"Flore Loireau's sculptures wander on the edge of abstraction and reference to nature. Mineral and moving at the same time, her ceramics combine the flexibility of form, that of the living, with the feeling of permanence and the strength of rock. Being a lyrical abstraction for the artist, his works, imbued with a certain gentleness, seek to express a sensation, a feeling…"  
 Maud Grillet (Galeriste)